BLOGLOVIN'
|
LOOKBOOK
|
TWITTER
|
INSTAGRAM
|
CHICTOPIA
|
FACEBOOK
As you maybe already have noticed, I didn't post anything last week. This is because we weren't able to take any photos. When I come home during the week, it's already dark outside. Normally that's no problem, we just take photos in the weekend. But since my parents are going to divorce, my father wasn't home last weekend. This weekend it's the same story, so my sister and I decided to make some photos. AND I'M SO PROUD OF MY SISTER. She's only 9 years old and I think these photos are well done for her first time taking pictures of me. I mean it's not the best quality you can have, but it's pretty good, no? And she can learn haha. What do you think?
Anyways, some words about this outfit. I felt like little red reiding hood while wearing this red velvet skirt, which I've won from
Chicnova.com
. I think it looks great with this washed off denim jacket, but I think it'll also suit with black or grey. How would you wear this skirt?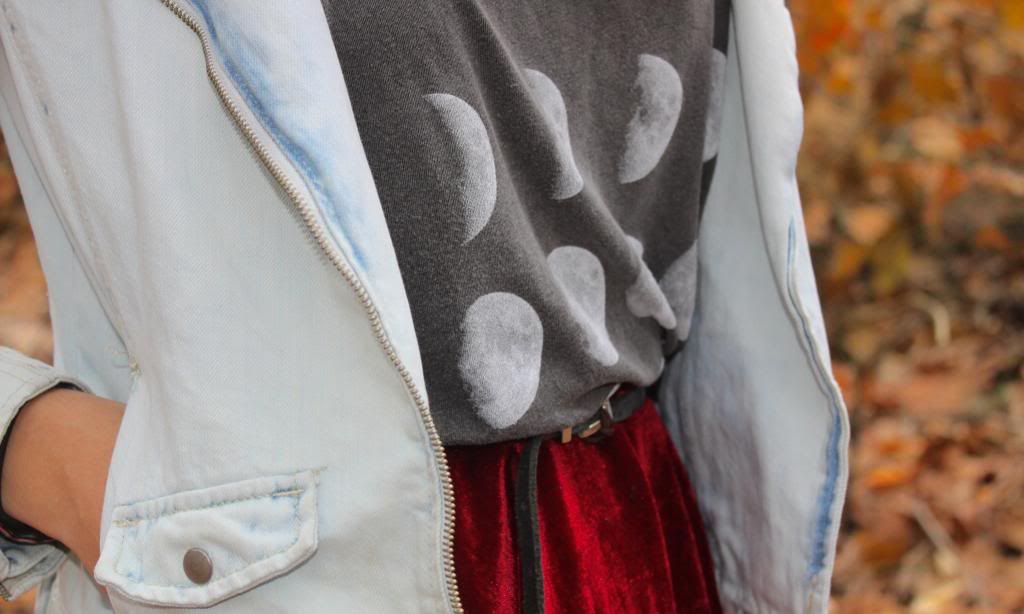 Brandy and Melville moon cyclus top; Chicnova velvet skirt; Zara washed off denim jacket; Zara scarf